United States Marine Corps
Now your probably asking yourself why a Marine Corps page on a Jeep website. Good question... Well I have a pretty good response to that. Because I am today, and always will be a United States Marine. Other than my wife and 2 girls, there is nothing I am more Proud of.

I spent a total of 8 years in the Marine Corps... 4 Active Duty and 4 in the Reserves. I guess I put this page on here in hopes that someday a fellow Marine I served with will stumble onto my site and remember we served together and get in touch with me. Even though I have been out for quite a few years, not a day goes by I don't think about the Corps. Many things I would like to forget, but many more I will remember the rest of my life. Mainly my brothers...

"It's never about the battles your in or the wars you fight. It's always about the Guy next to you"...
Lcpl Greg Tarpley

Lcpl John Patelle (I've got another Light Bulb Repair Kit waiting for bro)

Lcpl Dan Jandry

Cpl Rob Myers

While there are dozens more I knew and served with, this list of Marines were the guys I knew best. And if your name is on here, you better pick the phone up or send me over an email. I would love to know where life has taken you since our time in the Corps... Even if I don't have you listed here, please shoot me over an email. One reminder... There is no such thing as an ex-marine. We earned the Title and its a name we will always wear with Pride and Honor.

We'll Always Be Marines...
Lcpl Kyle Wooten - CONTACT!!! 18 years have gone by since we have talked. Kyle was the first Marine I really developed a brotherhood with and its been an ongoing process to reconnect... My best pal after bootcamp. Once again the website comes through...

Lcpl Joseph Bankston - CONTACT!!! After almost 16 years, we finally got back in touch with each other. Joseph happened to stumble on my website and gave me a call. Two Okinawa buddies talking about the ol'e days once again! Awesome...
Cpl Bruce Crain

Lcpl Kevin Smith (How bout ya Yellow Shocker?)

Lcpl Daniel Melendrez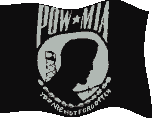 Put down that Jelly Doughnut you pathetic Fat Body!